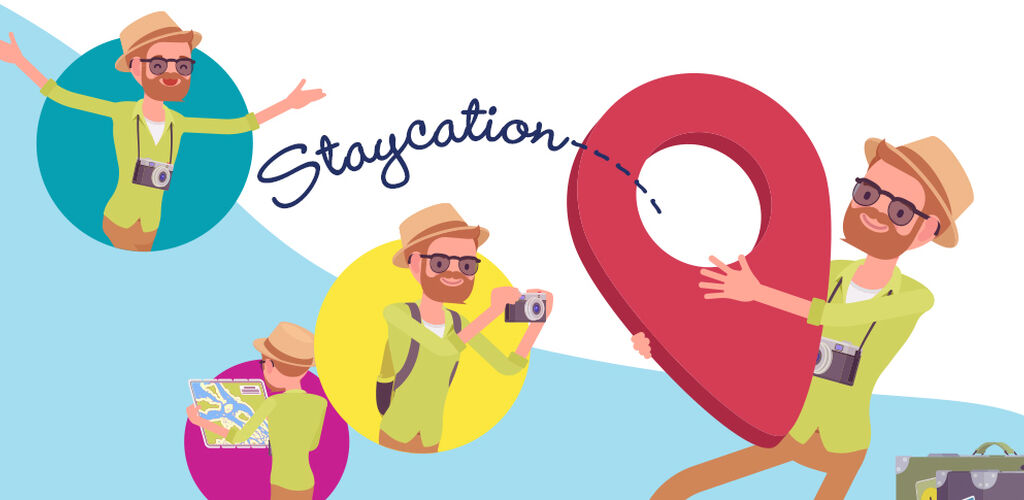 Fantastically Familiar
It's a great time of year to get out and experience something new, or see something familiar with a new perspective. Pack your bags, grab your camera, and get ready—you're about to take a staycation.
That's right, you won't need plane tickets for this trip, no long lines or security checks. You don't even have to worry about your itinerary! That's because we've created an insider's guide for getting away right here around Burr Oak. Who ever said adventure can't be close to home?
Below you'll find our favorite local attractions. Food and drink, art and music, shopping, unwinding, exploring with the family—it has something for travelers of all sorts. You might be surprised at what you find, and you'll never be so proud to call this place home.
Enjoy your stay.
Your Staycation Itinerary
Boondocks (restaurant)
Why we love it: The owner of Boondocks used to work at our Lodge, until opening this unique restaurant.
Why you'll love it: Order the Chicken Alfredo and enjoy the friendliest service and specialty smoked meats!
Old Bridge Brewery (evening drinks)
Why we love it: Craft beers in a beautiful historic building.
Why you'll love it: Bring your friends and enjoy some of the region's finest brews.
Hiking Trails around Burr Oak State Park (the outdoors are calling)
Why we love it: We obviously love Burr Oak State Park. The hiking trails give you a tour of the park's most beautiful scenery.
Why you'll love it: With over 23 miles to hike, you'll take in the stunning Burr Oak beauty and get some exercise in the meantime.
Court Street in Athens (fun with friends)
Why we love it: So much to do! Court Street is packed with shops, bars, restaurants, and more.
Why you'll love it: In a more urban mood? Court Street's a perfect place to spend an evening. If you're visiting at the end of October, don't miss the famous Halloween Block Party!
The Dairy Barn Arts Center (arts & culture)
Why we love it: It's what it sounds like—an old dairy barn renovated into an arts center!
Why you'll love it: Enjoy art exhibits, vendors, and events that promote local culture, open year round. The Dairy Barn's Quilt National event has attracted over 100,000 visitors worldwide since its premier in 1979!