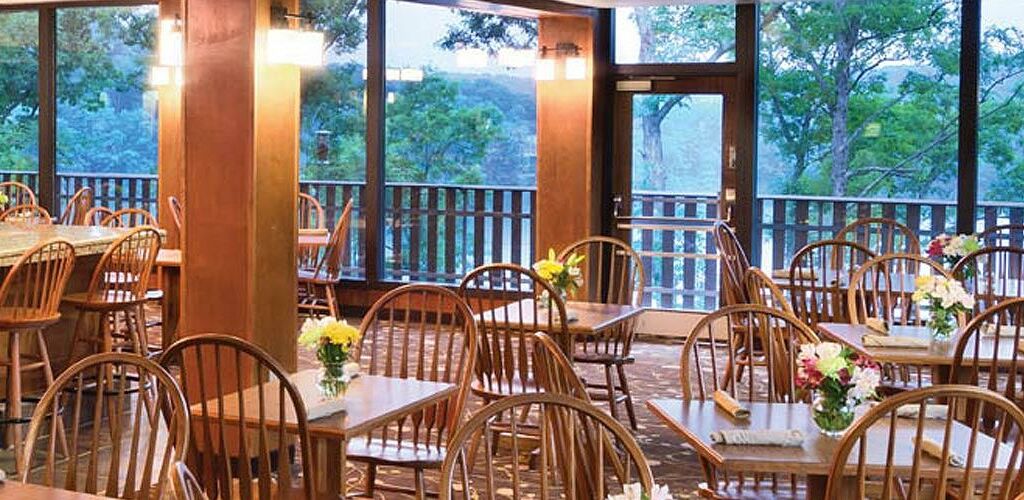 Satisfy Your Craving
Treat yourself to a home-cooked meal after a day of hiking, hunting, or simply relaxing at the Cardinal Dining Room and Bar. Perched just above Burr Oak Lake, our restaurant and bar offer a spectacular view from every seat, during every season of the year. Keep an eye out for our bald eagles and other wildlife amidst the trees as you enjoy dining in this beautiful setting.
---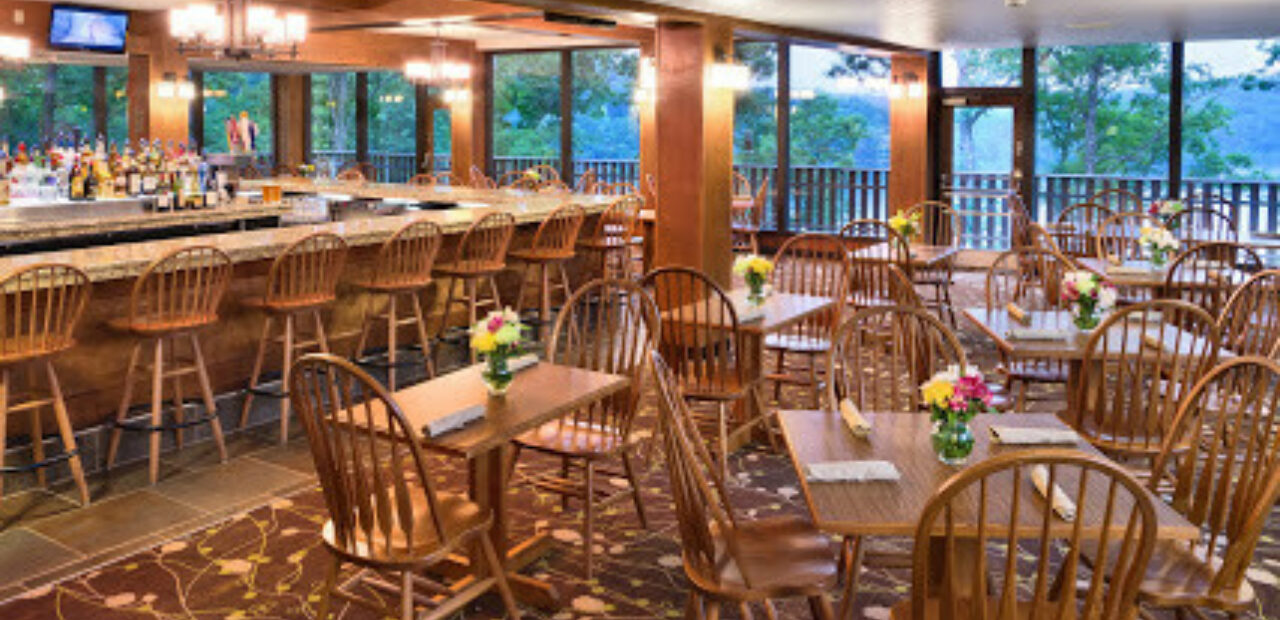 Cardinal Dining Room
Limited seating will be available. Reservations for groups of 10+ is required
To-Go orders will be accepted during open dining room hours.
Breakfast
Lunch
Dinner
Daily:
8:00 - 11:00 am
Monday - Friday:
12:00 - 2:00 pm

Saturday & Sunday:
12:00 - 4:00 pm
Sunday - Thursday:
5:00 - 8:0 pm

Friday & Saturday:
5:00 - 9:00 pm
MENUS:
Breakfast
Lunch
Dinner
Reservations
To place a to-go order or make a reservation to dine with us, please call us at
Reservations for parties of 10+ must be made a minimum of two weeks in advance. Please call our sales office to check availability
---