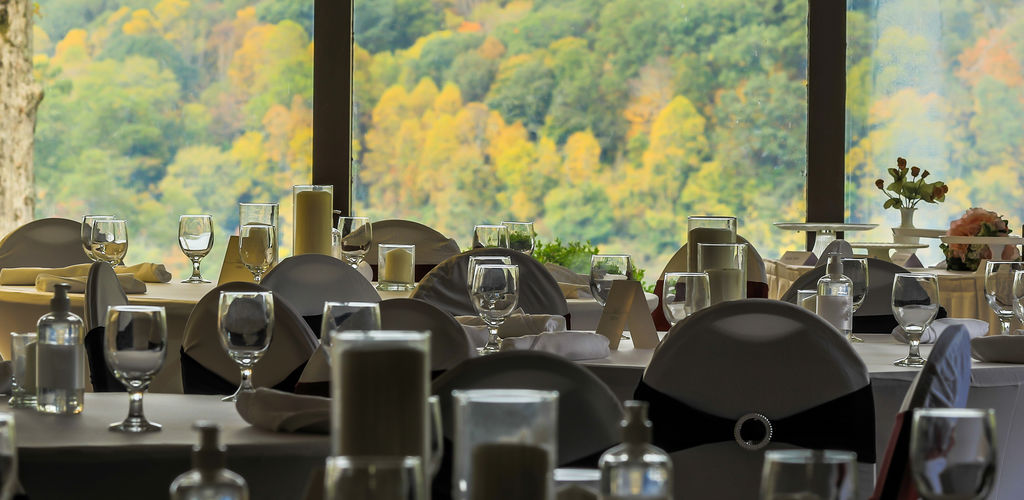 Although travel plans have changed, we can't wait to see you soon. In the meantime, contact us to discuss future reservation inquiries or ask questions.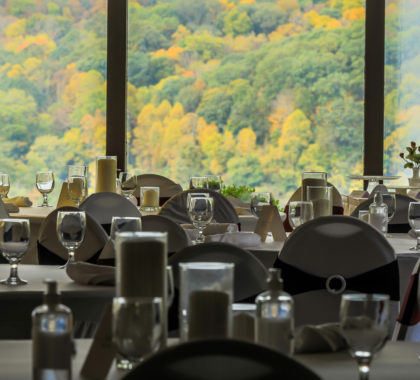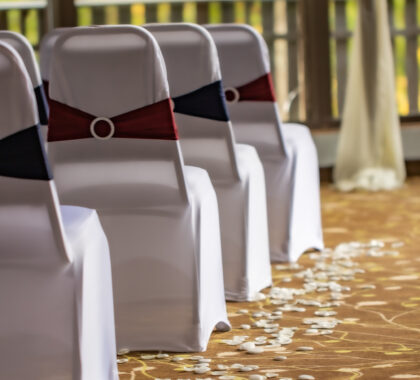 Naturally Stunning
Whether you prefer an intimate family gathering or a huge social event, we can comfortably host any size wedding, indoor or outdoor. We have four meeting rooms in addition to our Lodge common room, featuring a wood-burning fireplace and floor-to-ceiling windows with a fantastic view of the lake and surrounding woodlands.
We also offer catering through our in-house Cardinal Dining Room, which serves up enticing fare from steaks to sandwiches. We also have our own in-house bar, Wren Lounge, for a more casual meet-and-greet setting.
Wedding parties seeking overnight accommodations will be pleased by our wide variety of offerings: our Lodge houses comfortable standard and king-sized rooms, and we offer standard and deluxe cabins in addition to rustic camping options.
Lodge Wedding Perks
---
Catering
Due to the food and beverage supply chain issues related to COVID-19, we have revised our banquet menu temporarily.
Download Temporary Banquet Menu
---
Winter Weddings
Save 50% off our wedding package when you book a January, February or March wedding.
View the Winter Wedding Special